Our 2018 Fundraising was for 2018 is for Mick Weldon
Please take time to read his story below​
Mick's Story
​My name is Mick. I am married, father of two beautiful young women.

In December 2015 I was rushed to Addenbrookes hospital in Cambridge with a suspected perforated peptic ulcer, and undertook emergency gastric surgery to remove over 60% of my stomach. Thinking the problem had been resolved, I returned home to try and adjust to my new internal layout.

Boxing Day I was re-admitted to Addenbrookes with an intestinal blockage, and a day later I was given the news that I had actually had a rare form of stomach cancer called GIST. At the time I was told that this was a "friendly" form of cancer and surgical removal was the cure....

Fast forward to May 2016, and during a routine follow up it was found that the tumour had now actually spread to my abdomen, liver, and surrounding organs. It is deemed to be stage 4 and as such incurable. The original tumour had been tested and it was found to be an even rarer subset of GIST called wild type SDH deficient, due to a mutation in my DNA.

Since then I have exhausted all of the conventional treatments available to me, and nothing seems to be holding this cancer at bay, and instead of being "friendly" as I was intially told it is now quite aggressive and doesn't seem to be following any known traits already seen with this disease.

This is where you come in. There are experimental treatments available out there, but they are very costly and only available if you can afford them, or if you are part of a clinical trial. I am currently having my tumour tested for a particular enzyme, and if it comes back positive then there may be a treatment that could slow the progression down. Unfortunately this drug is only licensed for brain tumours and as such is not available(as with most drugs licensed for other cancers) through the NHS. If I could afford a cycle of this therapy then it may convince the NHS commissioners to use this drug through the NHS for my cancer, and for other people who suffer a similar disease, because my cancer is so rare, there are no statistics and no evidence of any efficacy for any other drugs apart from those currently licensed. Hopefully and it will take a lot of hope we can change that!

I don't like to ask for help, but I am becoming increasingly desperate in my search for extra time to be spent with my lovely wife and children, all I feel do not deserve to be going through this with me.

My goal is to spend as much time as possible that I have left making memories with the people who have stood by me through all of this hardship, and to try and prepare the people closest to me for what is now an inevitability.

No one prepares for their own death, no wife wants to stand by and watch her once proud strong husband slowly degrade, and I can't even begin to imagine how hard it must be for two beautiful young ladies to watch the father they have looked up to for as long as they have known slowly slip away.

With your help we can make this transition from this part of their lives into this new uncharted territory as easy as it can be, whether that be being able to afford a new medication, or a simple night away making memories that will last forever with their family as they are now!

So it is with a heavy heart that I humbly ask if you can help in anyway you think.

I will continue to fight for as long as I possibly can, as I realise the time we are all guilty of taking for granted is the most precious gift that we are given, and it is only when you can see the end that you wish you should have used it much, much more wisely!

My gratitude is extended to each and everyone who has taken the time just to read this.

And even if you don't donate, I hope just reading this prompts you to spend more time with the people you hold dear in this life, because it is but a fleeting moment and you should grab it with both hands!

Mick's family right.

​Left Emma and Charlie with our President Bernard Hunt after handing over the £922 raised by Cambourne Fishing Club​
Unfortunately Mick Weldon has sadly passed away.
Anyone that knew Mick his funeral is the 16th October. If you wish to join his family and friends ​to celebrate what a great man he was. The family are having a get together after the funeral at the Cambourne Sports Pavilion after the funeral until 5.45pm.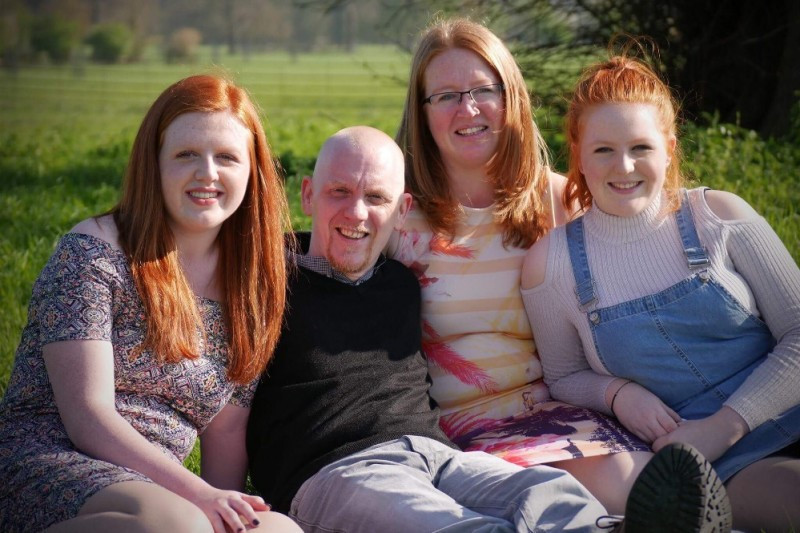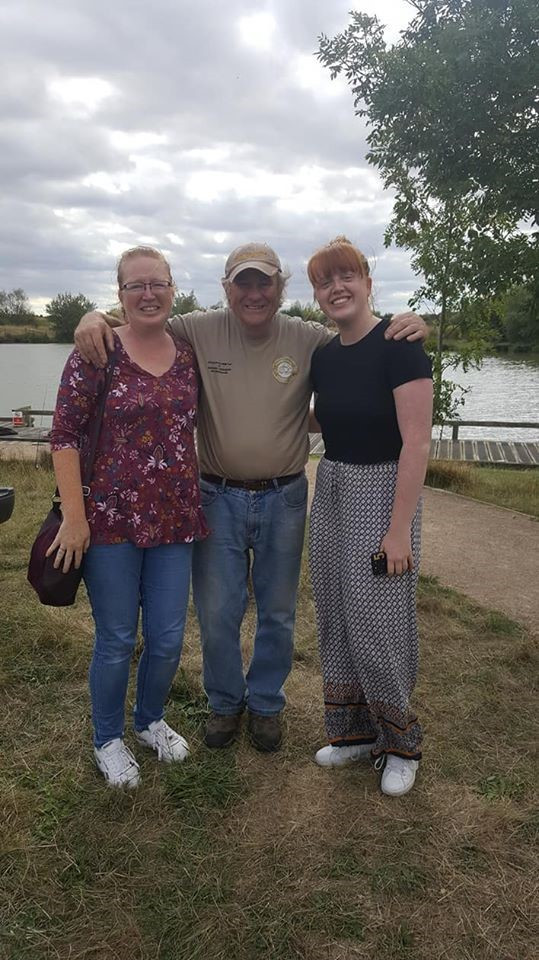 Sunday 1st APRIL 2018
CHARITY FISHING MATCH
​ (Trophy for the winner)
(Any fish Count)
£10 entry fee
9.00am PROMPT FOR DRAW
1​0.00am TO START
3.00pm FINISH
​Easter Egg hunt 1.00pm – 3.00pm

Pictures right of the Members that took part.
Ted won seen here with his trophy,​



Ther Winner of our Valentine's Draw for a £20 Beauty Cabin Voucher was Donna Milburn.

​Raised 2018

​£922.00
Sunday 13th MAY 2018
SILVER FISH MATCH
​(Trophy for the winner)

Winners
Adult Peter McFadyen
Junior Sid McFadyen​​


Home Schooler's
Coaching Sessions.

​The children had lots of fun catching plenty of fish. See pictures right

Big Thanks to £40 ​Raised by the Parents, for Mick Weldon's Cancer treatment fund.​​
​
10th JUNE 2018 FREE EVENT
UNDER 16'S COACHING SESSIONS

​
With special thanks to Bernard Hunt for the Coaching, Environment Agency for bringing their tank. This enabled the children to see the fish they caught.
Also thanks to everyone that volunteered for the day, and of all the parents and children that made the day special​.​


26th JUNE 2018
CAMBOURNE BEAVERS
Learnt to fish and raised £25 in the process

Well done!!!!​​​
29th JUNE 2018
​
CAMBOURNE SCOUTS
All caught fish
Well done everyone!!!!​​​​


​​​30th JUNE 2018 / 1st JULY 2018
Big Thanks to scouts from Royston, Harston, Shelford, Foxton.
You raised £170 Over 2 evening coaching sessions.


See pictures right​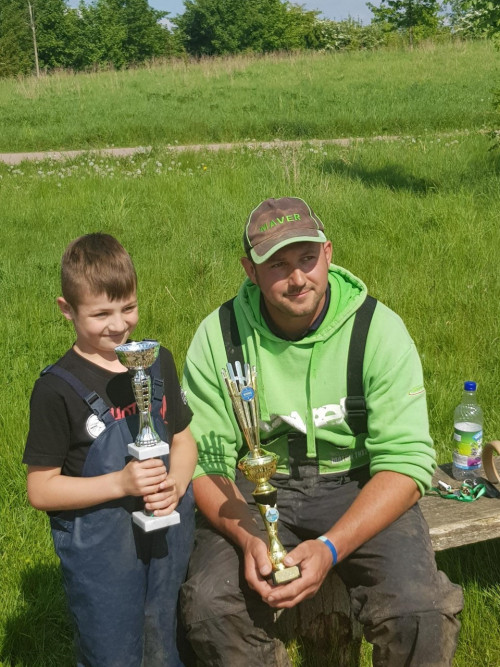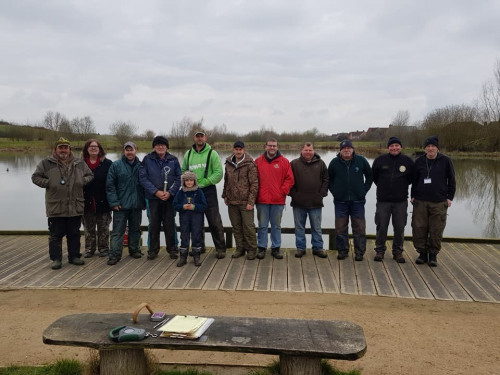 OPEN DAY BRING A FRIEND

​​Pictures right

We would like to say a Special THANKYOU to everyone that kindly donated prizes/fishing tackle/money to enable us to raise money for Mick.


​