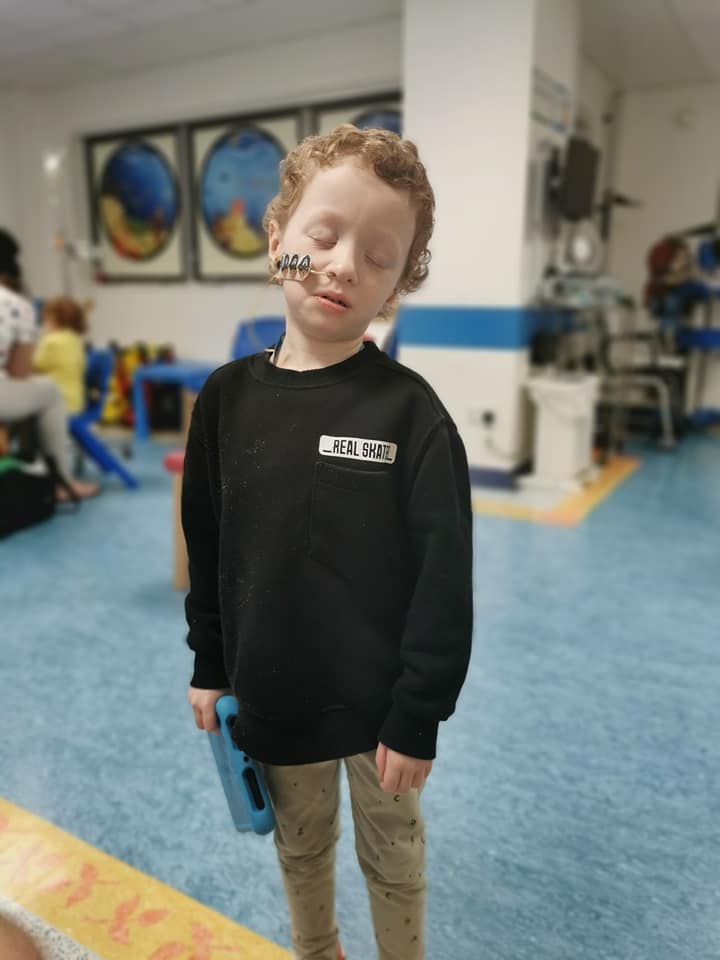 UPDATE
Archie is to have a kidney removed along with the tumour, so still along journey ahead for this little boy.
Archie is an identical twin and was diagnosed with stage 4 high risk Neuroblastoma  Neuroblastoma is one of the rarest and hardest to cure of childhood cancers. Archie is aiming to raise the funds to undergo a vaccination treatment in the US that will look to give him the best chance of beating the disease for good.
Archies diagnosis and treatment:In December '18 Archie became unwell and was unable to stand. After a few weeks of trips to A&E and various diagnoses, Archie was eventually kept in for extensive checks.'We knew it was serious when an ultrasound found a large mass around Archies kidney.'On 18/01/19 Archie was officially diagnosed with neuroblastoma.Archie has 2 tumours around his kidney and spine. The disease had also spread to other areas, including his bones and bone marrow.Archie's treatment quickly began the day after his diagnosis. Treatment for Neuroblastoma is long and aggressive, but Archie is taking it in his stride. It is tough, but Archie always manages to smile and make the nurses laugh.
Archie has now finished his first course of chemotherapy which has slightly reduced the areas of disease. He will now undergo further chemotherapy to greater rid the disease and reduce the size of the tumors. This will then be followed by surgery, radiotherapy, intensive chemotherapy in isolation and immunotherapy, along with other things along the way depending on how he reacts to the previous treatment.The treatment, if all goes well is expected to last up to 18 months. The NHS are fantastic and doing everything they can. However, this is an aggressive and difficult disease Archie is fighting.Children that successfully complete Neuroblastoma treatment and become 'cancer free' still have a 50% chance of relapsing.Once a child relapses with Neuroblastoma, 90% will not survive.
Archie is aiming to raise the funds to receive a vaccination treatment available in the US once treatment has been completed. The vaccination should eliminate the chance of a relapse.Archie is a fighter. He is an identical twin and suffered with Twin to twin transfusion syndrome while in the womb. His mum had life saving laser surgery at 17 weeks inside her womb to allow Archie and his brother, Henry to feed and grow.Archie and Henry spent their first 6 weeks in intensive care and Archie has been growing into a strong, caring boy with a cheeky smile since.Archie and Henry have been together from their first minutes and it's hard for them being apart while Archie is undergoing treatment. When they do get to see each other, their love and smiles are amazing to see.We are aiming to give Archie the best possible chance of continuing to bring smiles to everyone's faces in the future and continue to be Henry's partner in cheekiness.
EVENTS 2021
OPEN DAY
(FREE EVENT ALL AGES WELCOME)
Sunday 22nd August 2021
We are having to do things differently due to Covid 19 restrictions.
COACHING SESSIONS
To book on line 3 sessions available Please ensure you book and complete a registration form for each person. Email back to us at cambournefishingclub@hotmail.com
All equipment is supplied and will be sanitized before each use. Hand sanitizer will be available to use before and after fishing.
Parents will need to supervise children fishing, with help available from our coaches.
Prizes to be won!!!.
TASTER SESSION
9.30am – 2.30pm
Non Members able to try our lake if coaching is not required, for Free. Trophy to be won for largest weight caught. Please book below as limited spaces available All usual rules apply.
OTHER ACTIVITIES
As we ease out of lockdown we will try and add our usual fundraising sideline's tombola, lucky dip etc tbc
We are fundraising for Archie & Rhean this year continued from last year due to lockdown cancellations.
If you would like to donate to either of the boys. Please do so using their donate buttons.
We thank you for your continued support.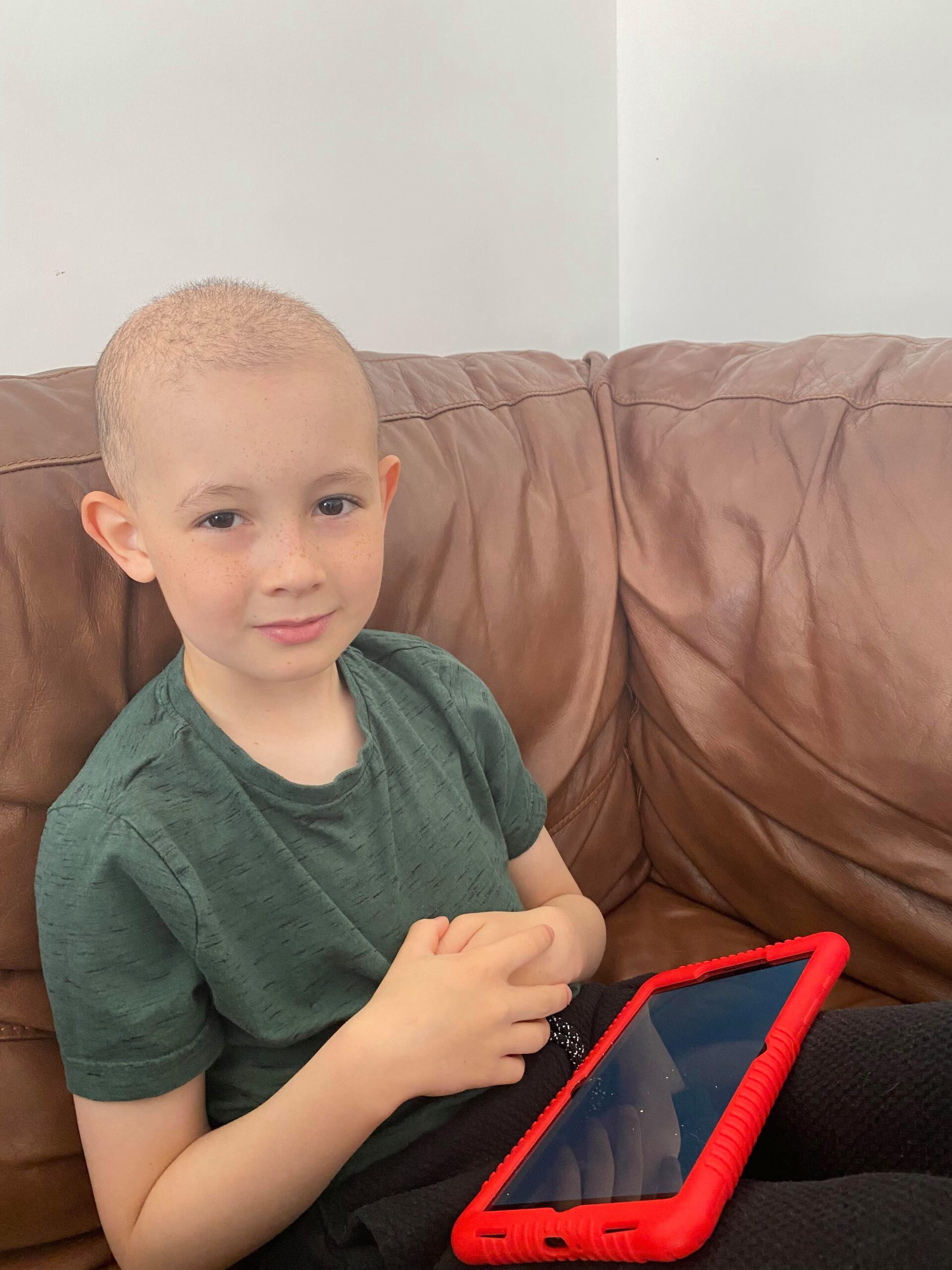 UPDATE
The consultants had said Rhean has a high grade aggressive form of cancer, which is also rare. Finally after a long wait Rhean has endured chemotherapy and radiotherapy and has now completed treatment. After this gruelling treatment, he is likely to have some repercussions from the Radiotherapy being so intense, along with stunted growth and various other life changing factors.
Rhean is a little boy from Cambourne who had been diagnosed with a brain tumour. He has already undergone surgery.  The family are trying to raise funds to help them through this difficult time. Rheans Dad has had to give up work to look after Rhean's other young siblings. As Mum had to be with Rhean whilst he undergoes his treatment.
As you can appreciate this is going to be a very expensive time for them, with travelling expenses, accommodation, alongside their usual Bill's that obviously still need paying.
Please help us to raise money keep and eye out for our Charity Events and please get involved. As always your kindness and support are always appreciated.
We hosted a Charity Silver Fishing Match on Sunday 2nd May.
15 Members took part.
With entrance fees. donation and sales of secondhand fishing tackle we raised 341 pounds.
We had Adult Winner trophy won by Amer Jawad
Runner up trophy won by Dennis Brooker
Junior Winner trophy went to Ryley Morehen
Runner up trophy went to Sonny brooker
total fish caught on the day was 178lb 6oz
A big THANK YOU to everyone that made the day possible.