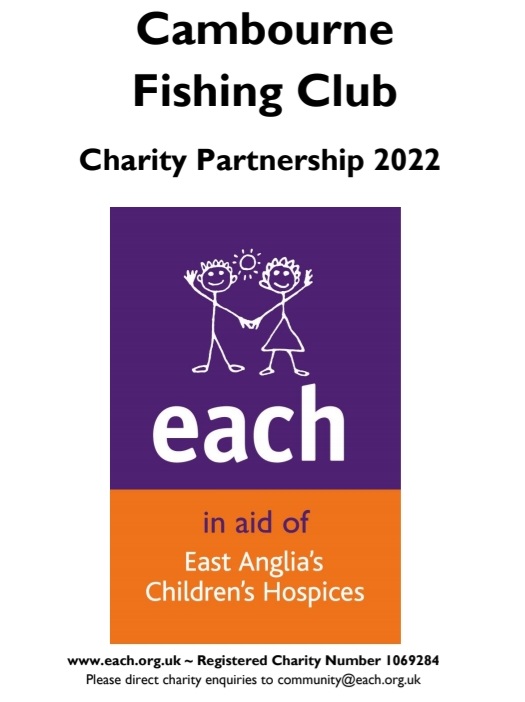 Watch out for future Events.
Second hand Tackle sales
Charity Matches
FREE Coaching
UPCOMING EVENTS 2022
16th October 2022
THE HUB
CAMBOURNE
2.00PM – 6.00PM
There will be
STALLS
REFRESHMENTS
CHILDREN'S ACTIVITIES.
We will have a second hand fishing stall to raise money for Milton Hospice for Children (EACH)
Hope CIC will have a large area of new branded clothing for sale.
If you would like a stall they are £10 please contact Kelly via our Facebook page or call/text 07543 994942. The money collected for stall hire will be divided between Hope CIC and Milton Hospice for children.
You can also contact Kelly or the Club if you have any prizes for our raffle or fishing gear you would like to donate for our sale.
cambournefishingclub@hotmail.com 
As always your continued support is greatly appreciated.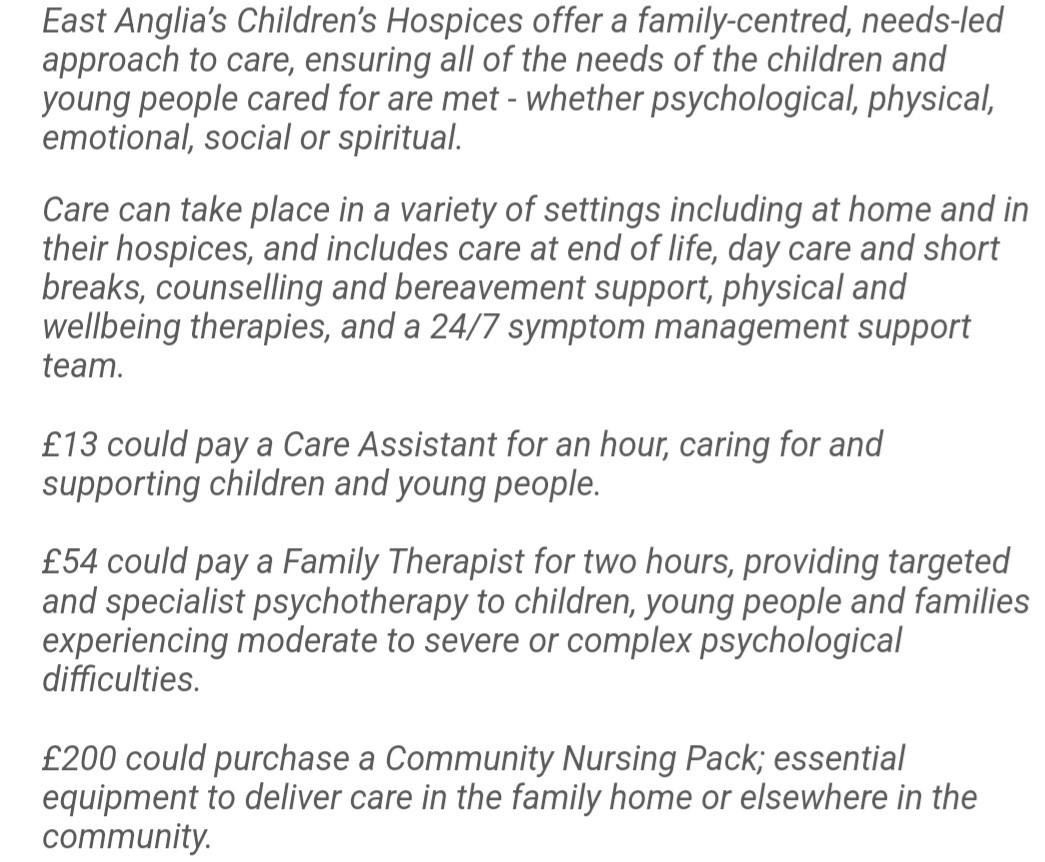 If you would like to make a donation of money, unwanted gifts or used tackle we can sell to help with our fundraising.
Please contact us via our Facebook page or email cambournefishingclub@hotmail.com
We thank you for your continued support.
OUR 20/21 EVENTS RAISED A TOTAL OF
£2.067.97
THANK YOU EVERYONE FOR MAKING THIS POSSIBLE